For a lot of us, the idea of winter is to stay warm in our cozy blankets, put on our best winter clothing, and stay as comfortable as we can, tucked in our humble abode. However, it's an unimaginably difficult season for all those who dwell on the streets, with no roof on their head, and no winter essentials to keep them warm. For them, every drop in the temperatures is like a silent fight for survival. Many of them try looking for shelter under flyovers, or bus stop, train stations and are forced to spend the harsh winters, without even having access to basic warm clothes, blankets, or food. Considering the global pandemic, the unprecedented health risk and economic crisis caused by Covid-19, made them even more vulnerable to the trying times.
There is no better gift and service than providing warm clothing during winter season, to those in need. Almost every winter, some of the CSMers set out to be of service to the mankind.
2020, despite all its challenges, did not deter the same spirit of CSM. Under the BYOM initiative, CSMers conducted the annual Winter Donation Drive, in the name of "Smile Box." On December 24, 2020, around the area of Bhubaneswar Railway Station Area, winter clothing, dry ration and few stationery items were provided to the homeless men, women and children. An effort by CSMers was made to voluntarily and enthusiastically donate their sweaters, jackets, socks, caps, gloves and a lot more, to support this cause.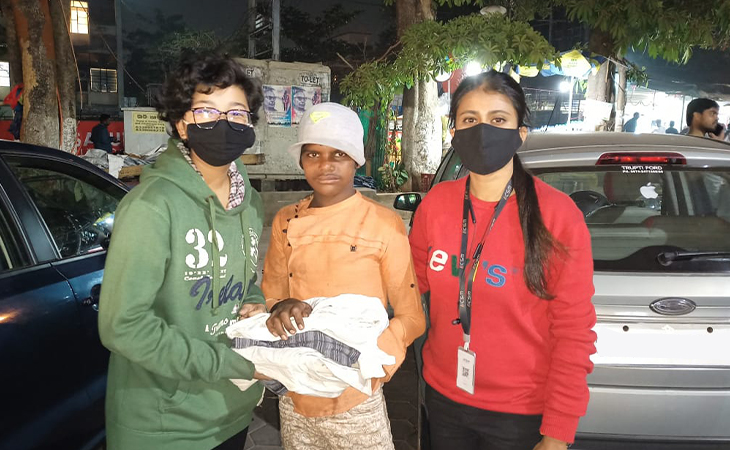 A wonderful opportunity to serve humanity. Truly, there cannot be a bigger satisfaction than bringing smiles to people's faces.