Everything about Children's Day is special. It reminds us of the special gift from God- Children. Being with children not only uplifts our spirits but brings adventure into our lives and make us revisit our childhood every now and then. They are the most important part of our lives and society. And it is the duty and responsibility of each one of us to create a safe, healthy & happy world for the little souls to bloom into fulfilling individuals.
Committed to the cause of spreading love and happiness CSM has always extended services for the deprived in its own unique ways. This time the CRS wing BYOM planned special Children's day programme to kindle that smile on the faces of kids of Mahanga Village, Cuttack.As a token of love and care for the necessitous kids, a special Children's Day celebration was organized on 14th November 2020 at a rural school ABHIYAN, in the village of Mahanga, Balichandrapur, 30 Kms away from Cuttack.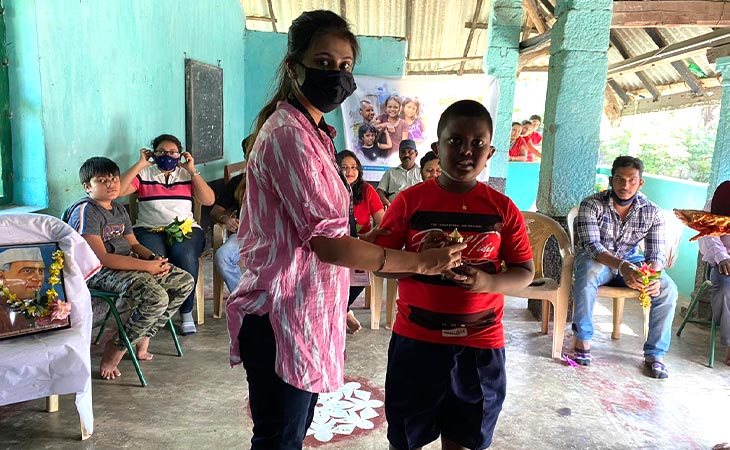 The Celebration started with drawing, rangoli, dance and song competition followed by prize distribution. Team BYOM gifted educational stationary kit as goodies and food packets (hygienically packed & wrapped with healthy edibles) to those 100 school children. The beautiful celebration came to an end with exchange of lots of love and positivity which not only encouraged us to keep working for the society's upliftment in our own little way through BYOM. Their innocent and unconditional smiles motivated us to pledge ourselves to bring that undying smile on every child in distress!
One must always remember that if you care for and support a child today; he or she will grow up to care for and support the nation tomorrow!