Trees are as tender as other living beings are. Need for love, care and nurturing are equally important for them. Increase in infrastructural development, with massive numbers of tree-cutting, result in poor air quality, pollution, imbalanced eco-system, global warming, heath risk and most importantly a less green Earth.
Back on 26th January, 2021, we celebrated Republic Day very uniquely as compared to the previous years. Along with the flag hoisting, we organized a Tree Plantation Drive at CSM Infocity Campus in order to make the Campus look green and beautiful, while consciously contributing towards a healthier and livable surrounding.
CSMers planted 100 saplings of trees in the newly-constructed Campus. Amidst senior managers of the organization, along with CEO Priyadarshi Pany, CSM Technologies, the plantation drive was enthusiastically carried out by Team CSM, who made the event a huge success. We are aware that increasing the green cover by tree plantation is one of the easiest yet effective measures towards reducing the imbalance. And hence, CSM supported the drive with the novel intent of increasing the green cover around its beautiful Campus.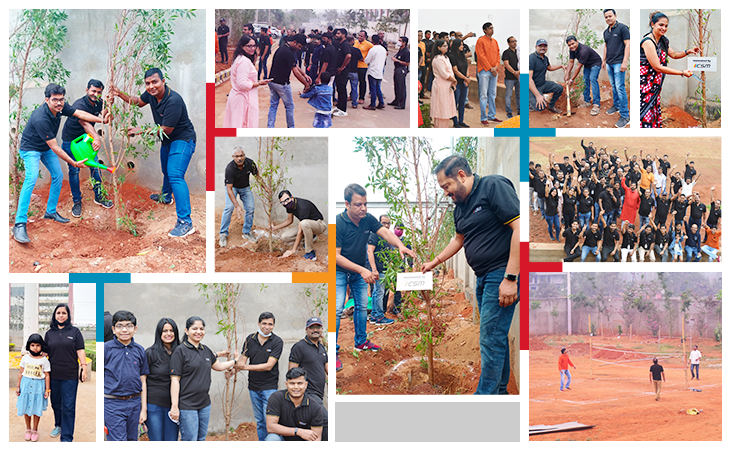 We all are responsible towards our Mother Nature and planting more trees can be a small step towards protecting the environment.