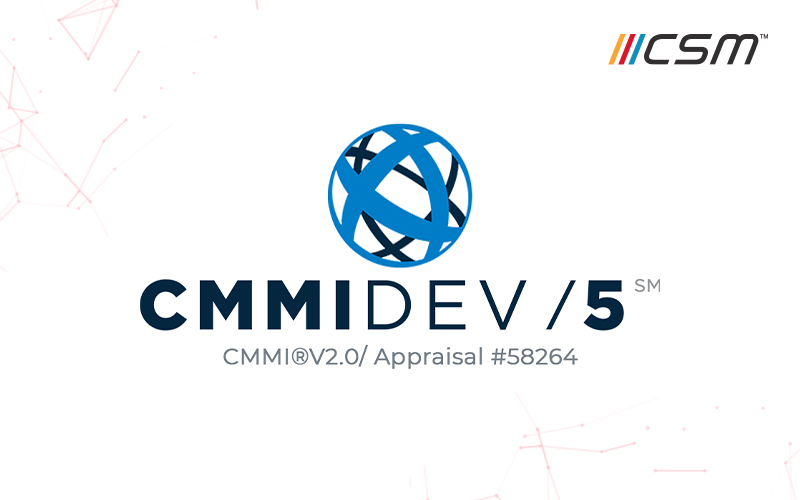 Featured
CSM Tech, a Bhubaneswar headquartered IT consulting company with business footprint in Africa, Dubai and US, has been appraised at CMMI Level 5 V2.0. The certification issued to the company on March 9 this year is valid till March 9, 2025.
The latest version- CMMI Level 5 V2.0 is designed to improve customer satisfaction, lead to increased customer acquisition and retention as well as increased productivity and efficiency, and reduce the risks associated with CMMI. The V2.0 level certification is aimed at buoying business growth and elevating customer satisfaction.
"Achieving CMMI Level V2.0 certification is a crucial milestone for CSM Tech that has pioneered many landmark GovTech solutions. It is significant since very few technology companies operating in the GovTech realm have reached this level of programme maturity. This validation is a testimony to the rigorous process compliance at CSM and would help us deliver transformative outcomes for our clients", said Lagna Panda, Associate Vice President (Marketing) at CSM Tech.
The CMMI Level 5 V2.0 has five components- Training and certification- an appraisal, a simplified model for performance improvements, adoption guidance and Redesigned systems for online resources and tools. Though all projects of CSM Tech under Quality Management System meet CMMi V2.0 standards, three projects were selected this year by the CMMI Institute through random sampling- Digital Logistic Management System, Jan Aadhaar Yojana & Integrated Land Management Information System (ILMIS).