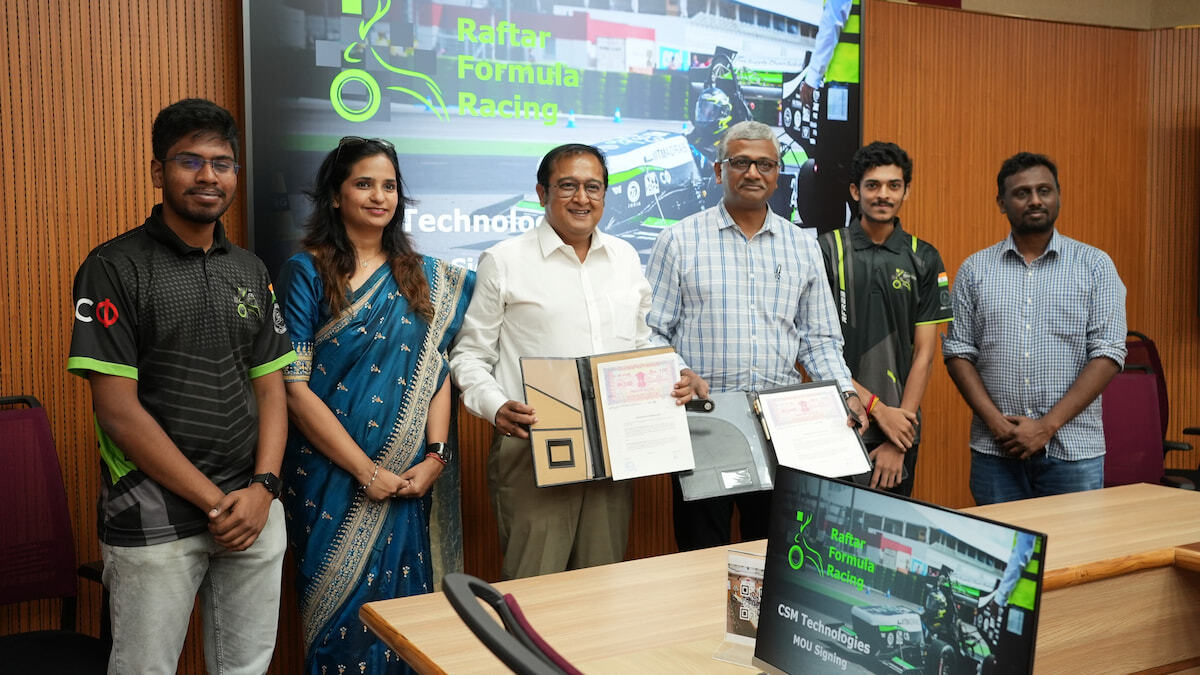 CSM CSR
Chennai/Bhubaneswar: CSM Tech, inked a Memorandum of Understanding (MoU) with IIT Madras to back Raftar, a motorsports team run by its students. The agreement is to power the ambitious dream of developing a disruptive racecar underpinned by indigenous capabilities.
The MoU was signed between Priyadarshi Nanu Pany, Founder & CEO of CSM Tech, Lagna Panda, the company's Chief Human Resources Officer (CHRO), and Prof. Manu Santhanam, Dean of Industry Contribution and sponsored Research at IIT-Madras. Prof Aravind Kumar Chandiran, Associate Professor of the Department of Chemical Engineering, and several members of the Raftar Team were present during the MoU signing.
Raftar platform provides excellent real-life testbeds for mobility technologies, under extreme automotive environments. Their prototype testbeds incorporate technology that is backed by multiple championships in both National and International automotive challenges.
Aligning with the country's vision of #atmanirbharbharat, developing indigenous automotive technology right here in Chennai, the automotive capital of India is of vital importance for the country's growth. We partner to solve some of the most common problems faced in the electric vehicle market. CSM is a part of this National Collective to push Mobility Technologies to greater heights!