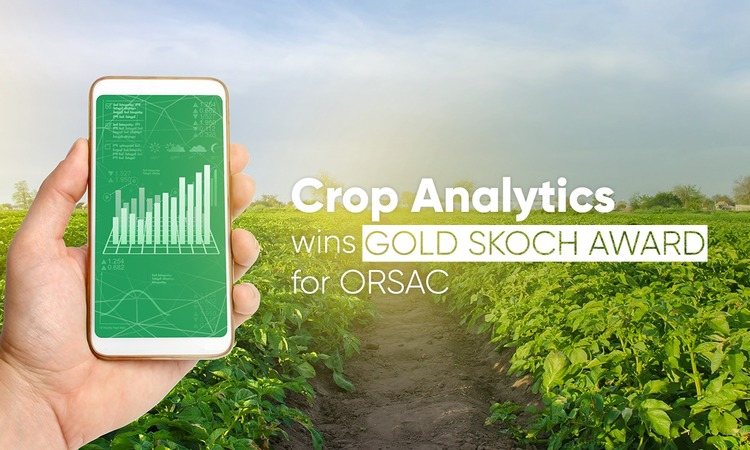 Awards
Odisha State Application Centre (ORSAC) has been conferred with the prestigious Gold Skoch Award in the e-governance category for the Village-wise Plot Level Analysis of Paddy Crop growing areas in Odisha. The award was felicitated on the 87th Skoch Sumit.
Procurement has been a massive challenge for governments in terms of its sheer scale of operations. The crop procurement problem doesn't end with digital integration, with discrepancies in the status of land shown on records and its actual ownership on the ground. The Government of Odisha pioneered procurement automation to ensure MSP benefits and farm sector interventions percolate to the last mile. The state government used technology to identify the farmer from the land he tills and capture the demographics. It created a database of 14.93 lakh farmers with a verified land acreage of 51.97 lakh acres and produced 89.36 lakh MT of paddy. Later, when the state machinery evaluated the legacy data sets, some anomalies emerged.
Odisha State Application Centre (ORSAC), a state-owned agency, took up the challenge to clean up the discrepancies on the ground. It plugged the leakages with the help of satellite imaging and cadastral mapping of the paddy fields. Now, the government can scan the images of all the paddy fields and, with the help of GPS, pinpoint the areas that have been erroneously registered as cultivated land for paddy procurement. CSM's Crop Analytics merge technologies like GIS and satellite imagery & processing to capture ground-level data/intelligence armed the governments to combat the procurement challenge and saved 1500Cr MSP Amount Saved (in INR) in 2022.