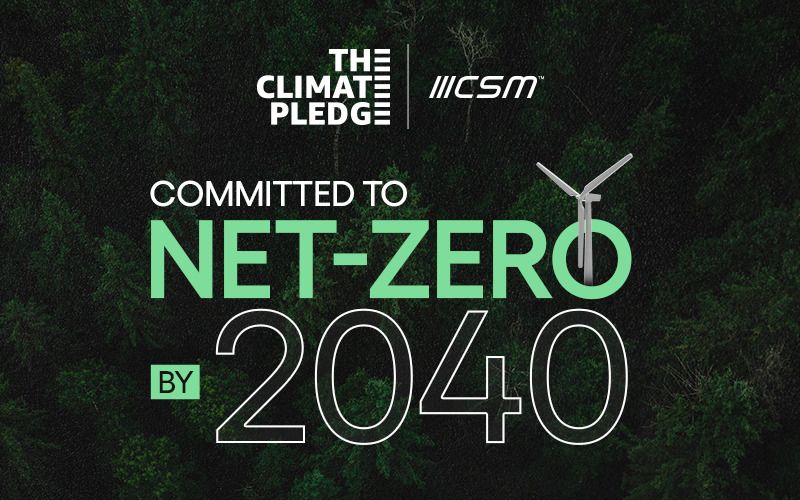 The New Indian Express
News
New York/Bhubaneswar: CSM Tech, an Indian IT consulting firm with a business footprint in Africa, US and Dubai, has joined the league of 376 signatories to have signed the Climate Pledge for achieving a net-zero world by 2040. The company is the seventh Indian firm and the first from Odisha to be the signatory to the pledge.
World's topmost companies have joined hands to tackle the global crisis of 'climate change. CSM Tech joins the 'cohort of 2022' which includes 376 big corporations like Amazon, Microsoft, Uber, Siemens, Schneider, Coca-Cola, IBM, Phillips and VISA.
This was announced at Climate Week in New York, the biggest global event for climate change. The unveiling was done by 'the Climate Pledge Group' in the presence of global dignitaries like presidents and chairpersons of World Meteorological Organization (WMO), International Monetary Fund (IMF), World Trade Organization (WTO), IFPRI, African Union, European Investment Bank, Mastercard, Water.org, United Nations FCC, Estee Lauder Group, Loreal Group, Amazon, McKinsey, PwC, Hitachi, Siemens, Google, Capgemini, Accenture etc.
The Climate Pledge is a commitment to reach net-zero carbon emissions by 2040— that's 10 years ahead of the timeline stipulated in the Paris Agreement. Amazon became the first company to sign 'The Climate Pledge' after co-founding it with Global Optimism in 2019. The objective is to build a cross-sector community of companies, organizations, individuals, and partners working together to address the climate crisis and solve the challenges of decarbonizing our economy.
You can read about it here: https://www.theclimatepledge.com/us/en/Signatories
Featured on: