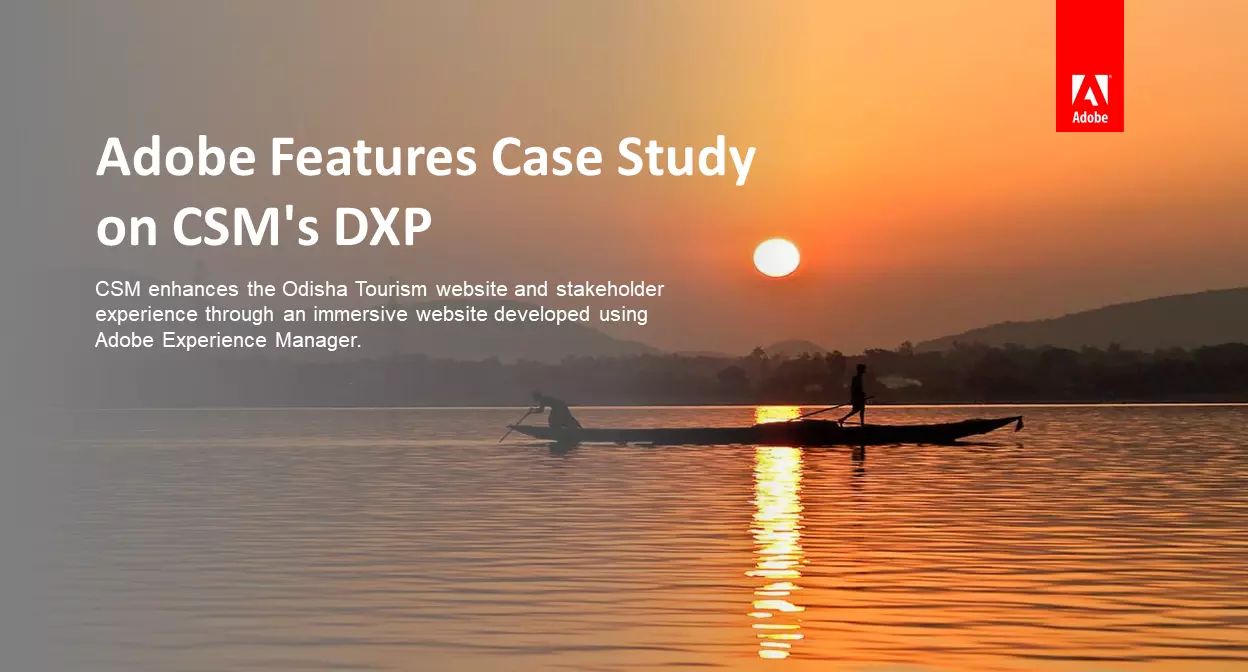 Case Study
It is a proud moment for us that a Case Study on the Digital Transformation of Odisha Tourism now prominently stands featured on Adobe's website. https://adobe.ly/2UBTZ0n

As the technology partners for the Department of Tourism, Govt. of Odisha, we understood the need to revamp the digital identity of Odisha Tourism. We carried out a detailed study on varied user persona and behaviour to map the User Interface and User Experience needs. Equipped with great work portfolio and domain specialists in the tourism industry, we recognized the need of using a powerful digital experience management tool to power the Odisha Tourism digital project. Further to this, we skilled key personnel of this project in Adobe Digital Experience Platform stack to unlock maximum use cases in this domain.

We have able to create a singular end to end portal capable of handling all aspects of a traveller's digital journey covering research, discovery, planning, purchase, and loyalty. The portal also supports the entire ecosystem of tourism service providers such as travel agents, tour operators, guides, hoteliers to effectively cater to the demand of the travelers.