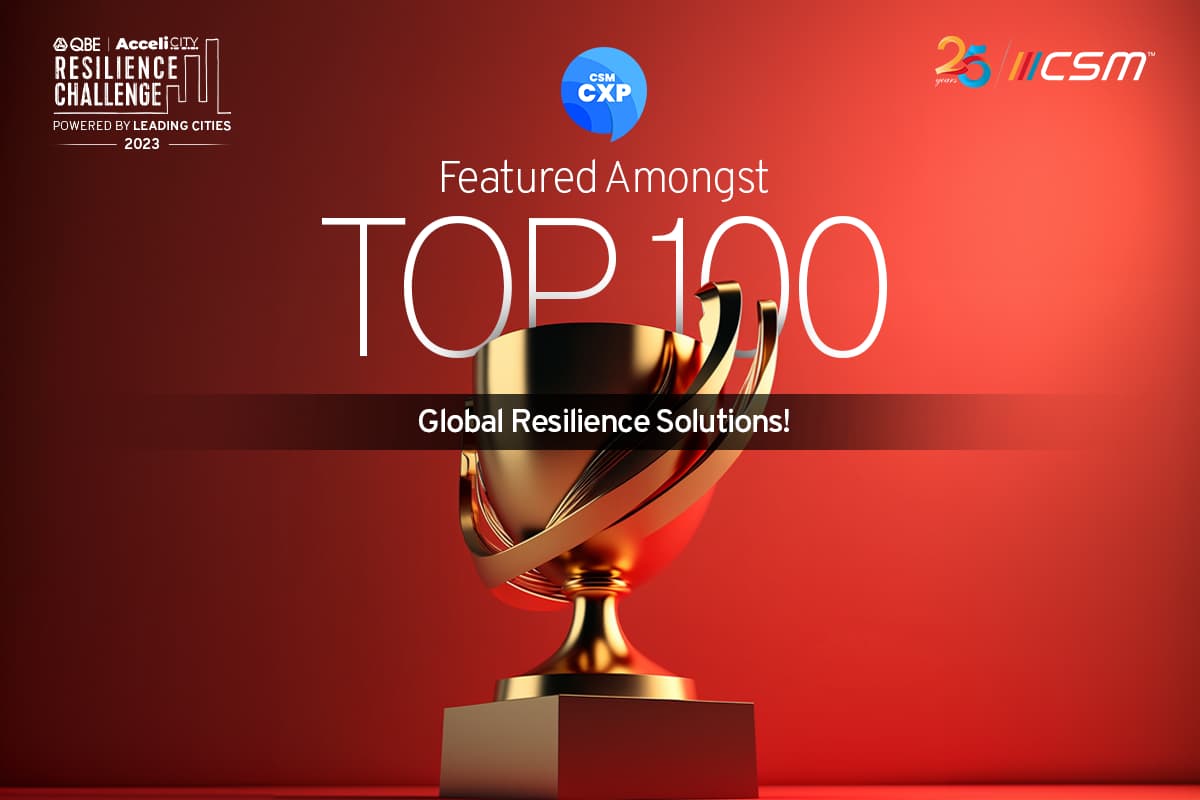 News
CSM Tech is listed in the top 100 resilience challenge solutions of AcceliCITY. Accelicity is among the top 5 Govtech accelerators globally serving sustainability, resiliency & other smart city solutions. And Resilience Challenge Solutions is a global program that seeks out the best and brightest entrepreneurs who are working on solutions that address the challenges of urban living.
50 from the Western Hemisphere division and 50 from the Eastern Hemisphere, have been selected to advance to the next stage of the competition. In this year 2023, QBE North America received 650 entries to the QBE AcceliCITY Resilience Challenge. In its fifth year, the QBE AcceliCITY Resilience Challenge with partner Leading Cities is open to entrepreneurs whose ventures utilize smart-city solutions to address risk, equity and sustainability in urban environments. Primary challenge winners will receive up to $150,000 in prize money to fund a city pilot project, as well as publicity, mentoring and access to unique web-based courses.
QBE recognizes those entrepreneurs whose solutions speak to their business focus, as well as their commitment to sustainability. Its goal is to identify innovative solutions from around the world that can be deployed directly in a community to create a tangible and positive impact. CSM Tech being recognized among the top 100 is a moment of pride.