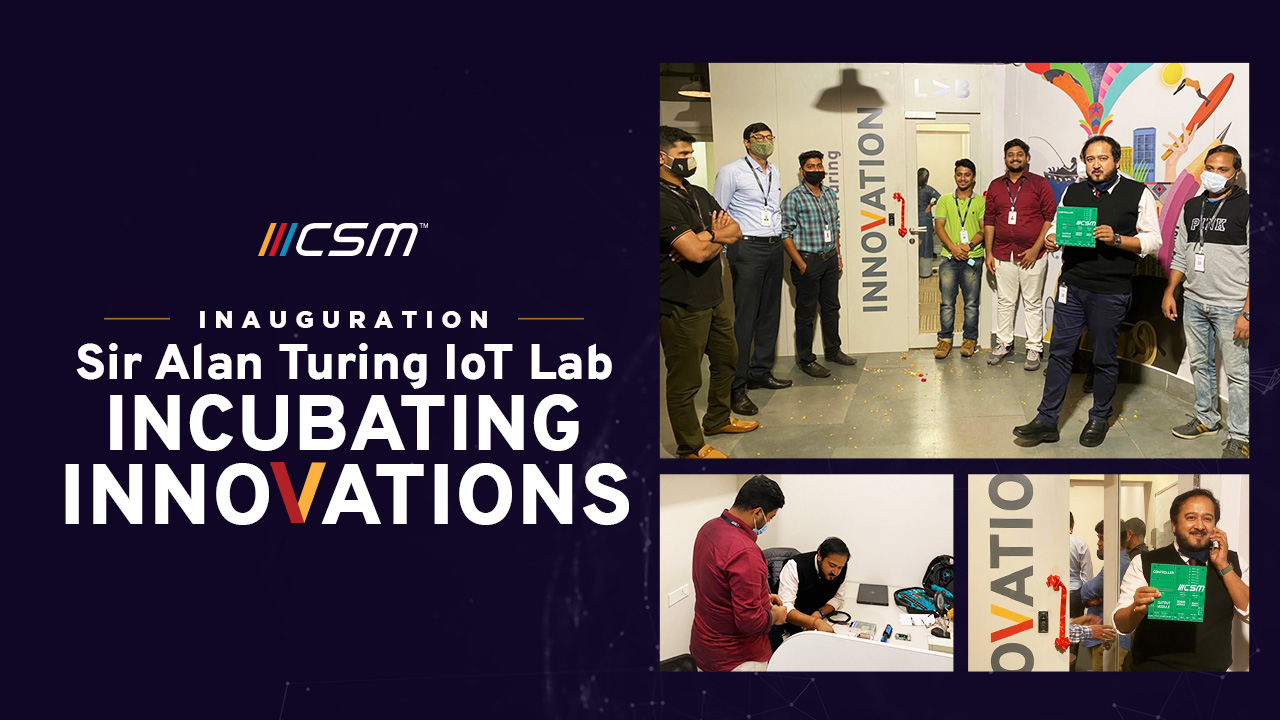 Innovation
Bhubaneswar: CSM Tech, a Bhubaneswar-headquartered IT consulting firm with a distinct footprint in Africa, has announced the launch of Sir Alan Turing Lab for Innovation in Internet of Things (IoT).
The eponymous IoT lab conceptualized and set to fruition by a team of brilliant young minds at CSM will propel the emerging applications of Industrial Internet of Things (IIoT) besides promoting IT-OT (Information Technology-Operations Technology) convergence.
IoT is a cutting-edge technology that enables organizations to monitor their business processes, improve customer experience (CX), save time and money, enhance employee productivity, integrate and adapt business models, make better business decisions, and generate more revenue. The IoT market reached $761.4 billion in 2020 and is expected to reach $1.39 trillion by 2026. (Source: Mordor Intelligence).
Priyadarshi Nanu Pany, Founder & CEO of CSM Tech, said, "The Lab for Innovation in IoT shall incubate and embody the industry-ready solutions to aid and alleviate challenges related to a wide variety of challenges including logistics, operations, productivity, utilities through the best of tech offering in the digital IT space".
CSM's IoT lab promises to bring in the newest, best and most innovative practices for all the stakeholders.