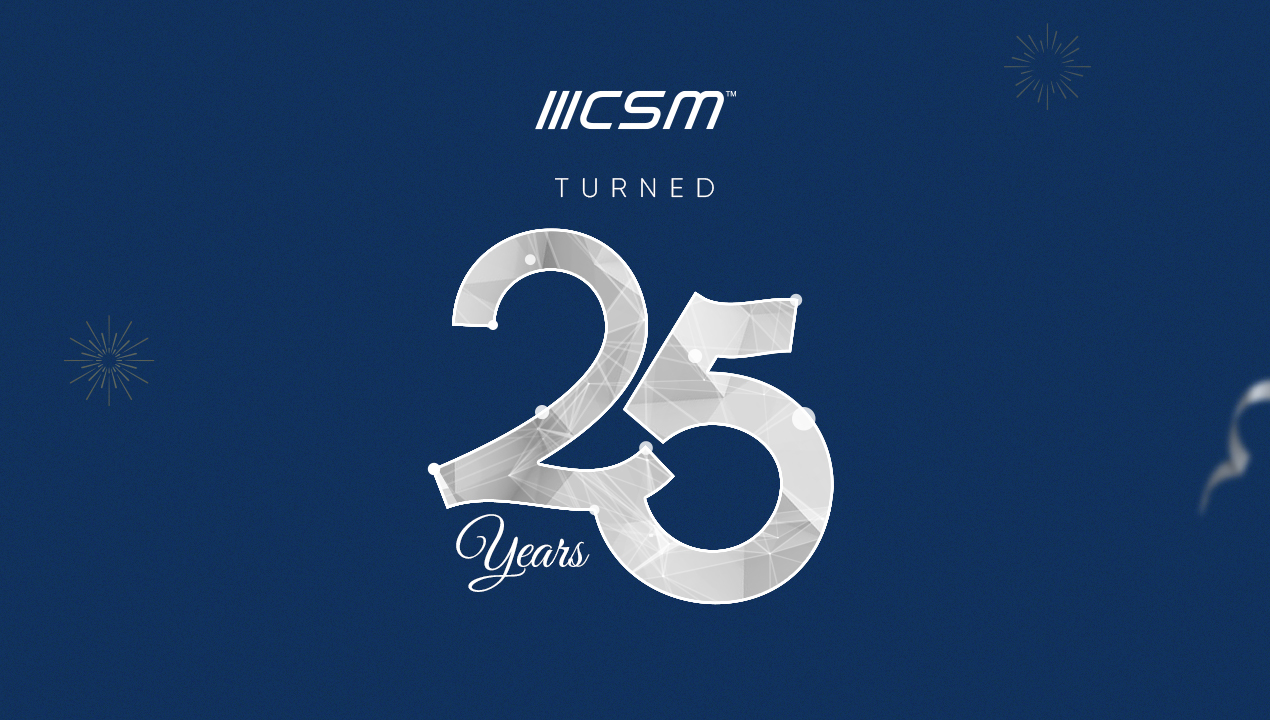 News
Bhubaneswar: As CSM completes its 25 years on 16th March 2023, to mark the special day two logos are going to be unveiled as a prelude to the celebration of the silver jubilee. One is the special logo of the CSM @ 25 years and the other is of the CSM Foundation which stands for the CSR wing.
The Silver Jubilee is a momentous occasion for CSM to celebrate 25 years of success and growth, a milestone to be remembered for years to come. Over the last 25 years, CSM has grown from being a 3 computer incubation center to building its own CSM Tech Park, pioneering GovTech space with dream manpower of 1300 people touching millions of lives. The commemoration book, "The CSM Story," which chronicles the growth of our company and the contributions of our people in making us who we are today, will be launched for people to explore the story behind the great success. The 25th foundation day has marked Bhumipujan Day on 13th March 2023 (Monday) for the CSM Tech Park which will be completed in 2 phases to house more than 2000 tech enthusiasts.
The epoch-making event will conclude with a cultural program, where the CSMers would come together and enjoy some entertaining performances to culminate the celebration with great pomp and show!