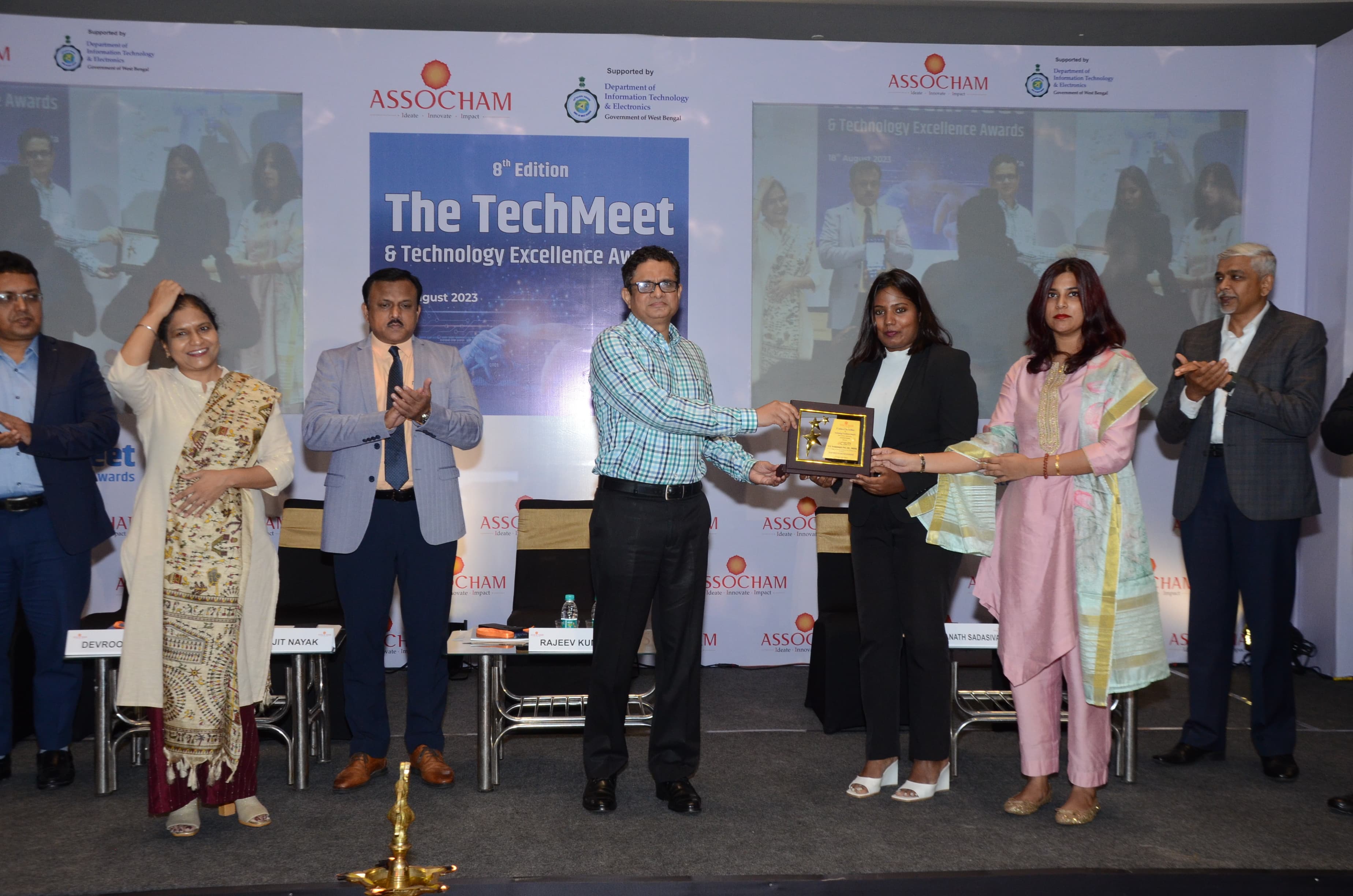 Awards
Kolkata: A great moment of pride and honor, as CSM bagged the coveted Technology Excellence Award at the 8th edition of Tech for Excellence Awards organized by ASSOCHAM in partnership with the Department of Information Technology & Electronics, Government of West Bengal. According to Assocham, the award recognizes the excellence that CSM Tech strives for in its operation and the immense contribution of the organisation in the IT field. The award ceremony was held on 18th August 2023, at Taj Taal Kutir Convention Centre, Kolkata. Project manager Suman Sudha Panda and business system manager Upasana Mohapatra received the award in Kolkata from West Bengal IT and Electronics secretary Rajeev Kumar.
The innovations that transformed Odisha's mining domain got recognition for being revolutionary in ensuring transparency and plugging leakages and improving overall efficiency in the system. CSM has enabled Odisha, to streamline the regulatory aspects and enhance the value proposition of the mining sector by conceptualizing and implementing the Integrated Mines and Mineral Management System (i3MS). The project has been a driver in bringing innovations in mining governance, mines operator/lessee/licensee enablement, ease of doing business and a better level of transparency and accountability. The company's work on i3MS is a testament to its commitment to innovation and its leadership in the mining sector.
The Associated Chambers of Commerce & Industry of India (ASSOCHAM) is the country's oldest apex chamber leveraging its network of more than 4.5 lakhs members, of which MSMEs represent a large segment and has more than 400 associations, federations and regional chambers in its fold. CSM Tech is proud to receive this prestigious award. The company is committed to continued innovation in the mining domain, and i3MS is just one example of its commitment to excellence.