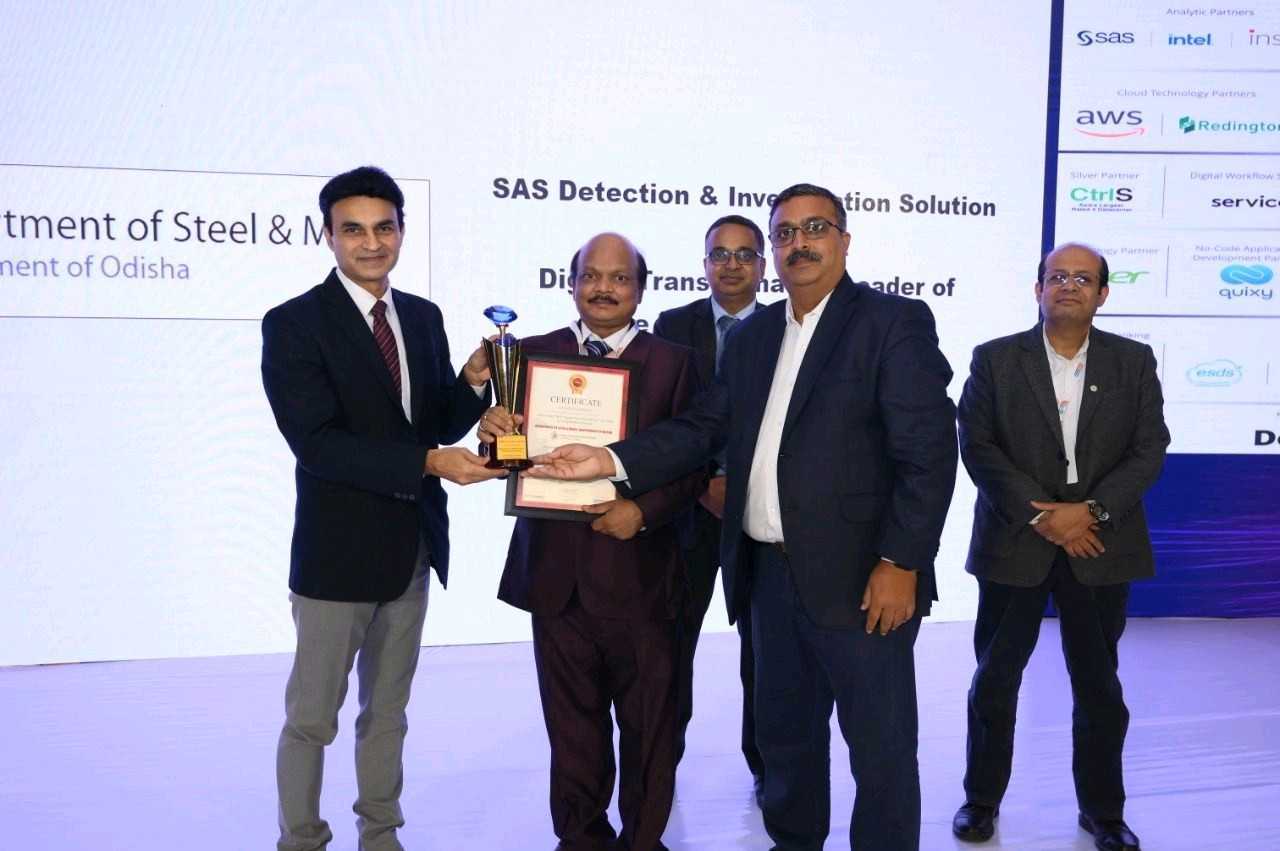 News
CSM-developed Mining Analytics implementation for Government of Odisha has won the prestigious Transformation Leader of the Year (Government) award at Digital Transformation Conclave & Awards 2022 at Guwahati. Mr. Ayaskanta Kanungo, AVP (Infrastructure) received the award alongside Dr. UC Jena, Additional Director of Mines on behalf of Shri. G Rajesh, Director of Mines & Geology, Department of Steel & Mines, Govt of Odisha . The recognition was conferred for the successful implementation of the Revenue Intelligence project for Mining using SAS Detection & Investigation Solution.
The 8th Digital Transformation Conclave and Awards was hosted by the IT dept. Government of Assam in a grand way created an enabling brainstorming knowledge exchange platform to build the Digital Transformation ecosystem.
The solution implemented has empowered the department of steel and mines, Government of Odisha to explore, analyze and investigate the data available in the Integrated Mines and Minerals Management System (i3MS) which has close to 500 million+ records which roughly translates to 500+ GB of data. This large data captured has been useful for actionable insights and decision-making with tech-enabled SAS analytics. This improved the controls and decreased losses due to revenue leakages, ensuring effective planning of resources and logistics while tracking the effectiveness & regulation of various projects taken by the department.
Here is the link to LinkedIn post of SAS declaring it: https://www.linkedin.com/posts/sas_title-activity-7008823974608461824-z7uH/