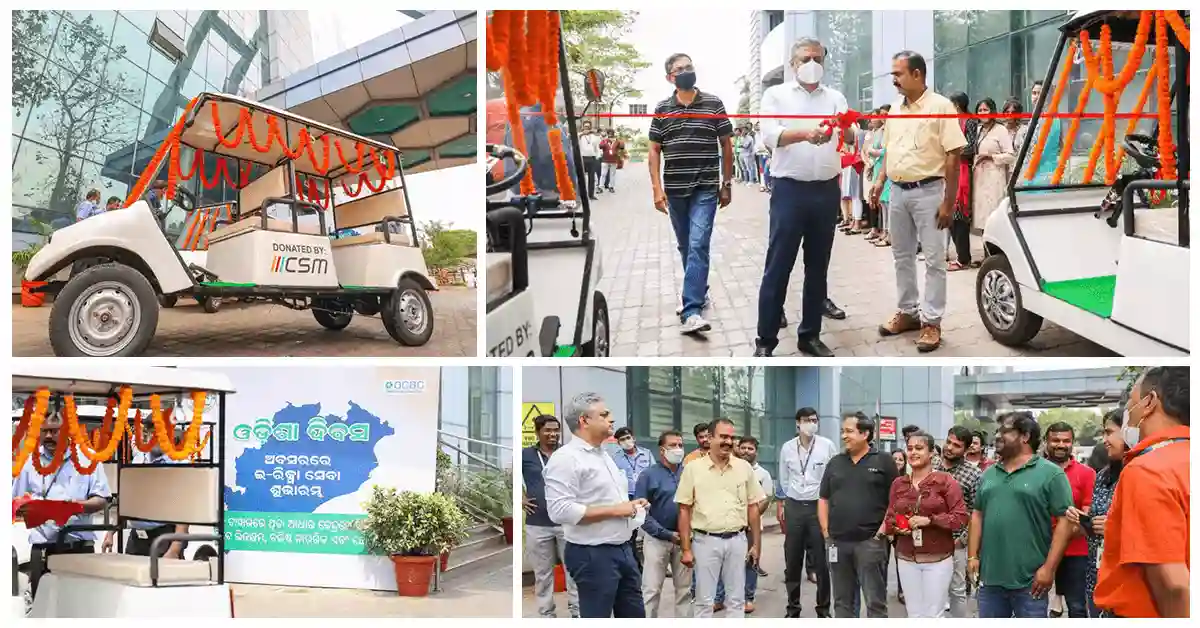 CSM CSR
Bhubaneswar: CSM Tech and BPOC donated two Electric Vehicles (EV) each to Odisha Computer Application Centre (OCAC) and the state IT directorate in the presence of OCAC Secretary & Chairman of Electronics & IT Mr. Manoj Mishra and various other officials on the occasion of Utkal Diwas.
These electric-powered vehicles will operate inside OCAC Campus and provide easy, hassle-free intra-campus commute to senior citizens, PWDs, and children.
This is a part of CSM's CSR initiative towards sustainability & protecting the environment and serving society at large through easy accessibility.