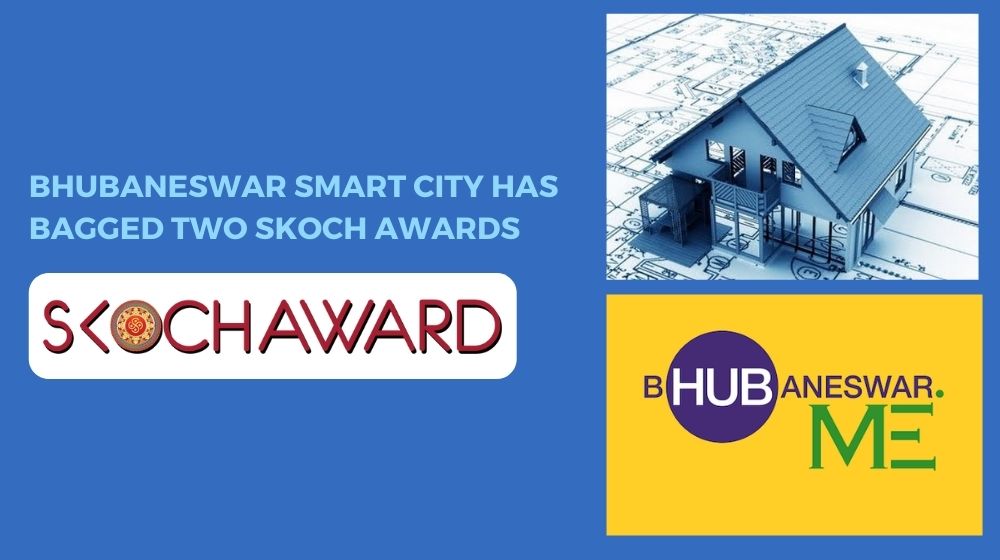 Awards
Developed by CSM, the unified city portal Bhubaneswar.Me and Building Plan Approval System (BPAS) won the Skoch Awards for e-Governance
A proud moment for Odisha and CSM as the Bhubaneswar Smart City Limited (BSCL) received two awards for its citizen-driven service and utility, made possible through the Unified Citizen's Portal- Bhubaneswar.me and BPAS facilitating Ease of Doing Business (EoDB) for investors and citizens.
Bhubaneswar.me is a unified service portal that currently delivers 100+ citizen services for a user base of more than 4 lakh citizens for safe public transport, access to high-speed WIFI system, citizen services, City events, city maps, etc. Similarly, the BPAS of the Bhubaneswar Smart City is delivering time-bound services to help people get the building plan approval under the civic jurisdiction in a smart and time-specific way and people are saving a lot of energy and resources in this regard. BPAS aims to develop an automated online system by removing redundant steps and cumbersome approval methods.
SKOCH Award not only acknowledges exceptional achievers - organisations, and individuals - but also spurs inspirational guidance and motivational leadership.