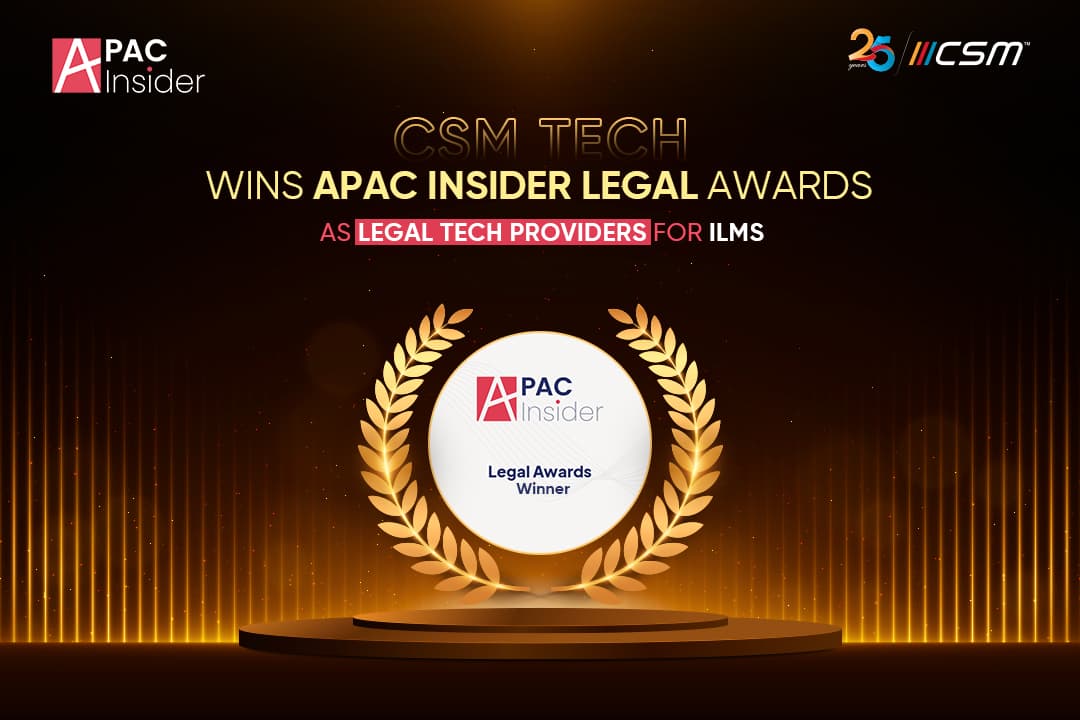 Awards
Taking a further stride in its achievements, CSM Tech bags the prestigious APAC Insider Legal Awards 2023 in the United Kingdom, where APAC Magazine has announced the top legal talent in the Asia Pacific region.
In its eighth year, the APAC Legal Awards continues to deliver the latest news of the legal industry in the APAC region. APAC Insider magazine is proud to commemorate the exemplary achievements of everyone involved, significantly as they boost their clients' confidence and industry experience.
Award Coordinator Jack Ford commented on the success of this year's winners: "It has been an honour to host this year's APAC Legal Awards. We have seen diverse experiences, services, and skills that inevitably alter the legal landscape, helping many people and keeping the industry strong. I wish every one of our winners the best as they dedicate themselves to their work." All winners are chosen fairly and based on merit.
The Asia Pacific region is quickly becoming a region of high growth for law firms due to abundant investment and funding potential and high activity in sectors for which legal services are imperative. Initiatives such as ASEAN's promotion of sustainable infrastructure drive development and increase the need for legal services relating to infrastructure deals or projects in Asia. In addition to these factors, cross-border trade in Asia Pacific is expected to see improvement and growth throughout 2023.
CSM is recognized for its excellent growth rate and expansion in the Medium and Large Scale Enterprises(MSME) sector. As a GovTech IT Consulting firm, CSM has been expanding its global presence in the USA, Dubai, and Africa with an excellent growth graph in exports. Over the last two decades, CSM, as a torchbearer, has pushed the frontiers of technological innovation to deliver large-scale impact, touching millions of lives of citizens across the globe. CSM deserves to receive valuable independent feedback on its development efforts.