If you wish to know how disruptive digital technologies could be, look at how learning has reinvented, especially after the outbreak of the Covid-19 pandemic. Today, virtual classrooms on Zoom or interactive video lectures on any online learning platform are par for the course. EdTech (Education Technology) has made it possible, creating an aura of delight not just for the digital natives but for the whole learning ecosystem. IoT (Internet of Things) devices have built digital classrooms for students. EdTech robots can take notes and attend lectures for students. At the same time, tools of blockchain and Machine Learning make student assessment convenient for teachers. EdTech's scope isn't limited to schools; it's gaining momentum at workplaces, too, where organizations upskill and reskill employees. Global EdTech market valued at $89.49 billion in 2020 and slated to grow at 19.9 per cent CAGR between 2021 and 2028, is a pointer to its booming success. And the way hybrid learning is evolving, EdTech solutions will hold their ground even after the pandemic peters out.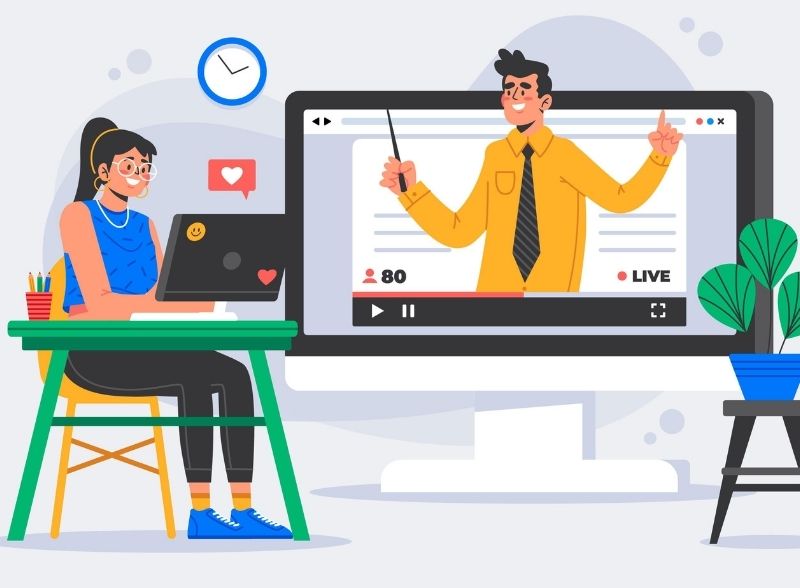 Need for EdTech Interventions
The Covid pandemic threw brick and mortar learning out of gear as 185+ nations were forced to shut schools to contain the spread of the virus, affecting 1.6 billion children. The scenario led to an upsurge in the deployment of EdTech solutions as Digital learning took centre stage. Even after the pandemic subsides and educational institutions revert to pre-Covid ways, EdTech will grow, though not without bumping over challenges. A joint UNESCO-UNICEF-World Bank survey showed that 50 per cent of the children in low-income countries had no access to remote learning. For unlocking the total value from EdTech, stakeholders need to bridge gaps in digital infrastructure.
Benefits of EdTech
EdTech brings in advantages for all stakeholders in the learning ecosystem for K12 and beyond.
Education-oriented cloud computing- Education-oriented cloud computing, which had an estimated market value of $8 billion in 2016, is projected to reach $25 billion by 2021. Cloud computing is beneficial to students, teachers, and administrators alike. Another big draw of cloud computing in education is cost savings.
Flipping the Classroom: EdTech tools are flipping traditional classrooms and education. Video lectures and learning apps allow students to watch lectures at home at their own pace, using class time to collaborate on group projects.
Personalized Educational Experiences: With video content tools, students can learn at their own pace and rewind and pause lectures to fully understand the content. Analytics allow teachers to see which students had difficulty understanding a specific lesson and offer them additional help.
Automated Grading: Grading has become easier thanks to the tools of AI. Based on the specifications of the assignment, these apps analyze and assess answers using machine learning. This reduces the time teachers spend grading assignments, especially for objective tasks like true/false items or fill-in-the-blank assignments.
CSM's EduTech Suite- Changing Learning Paradigms
CSM Technologies has developed an end-to-end EdTech suite that automates the student admission cycle, maps learning outcomes, tracks the status of infrastructure of schools & headway in students' learning and helps build the right skill sets among teachers. To illustrate the impact of our EdTech solutions, the Admission Automation System has homogenized the admission process in Bihar with one date, one admission form and one merit list, easing worries for students and streamlining the student onboarding process for the authorities. The Student Academic Management System (SAMS), operational in 38 districts in Bihar, has facilitated 1.3 million admissions, benefiting 1.36 million students in 3664 educational institutions. Moreover, eVidyavahini (eVV), a one-stop, digitalized platform for school administration system implemented in Jharkhand, has revolutionized governance in the state's education system. By creating a unified database of students, teachers and schools for the entire state and enhancing the efficiency of fund allocation and utilization, the mobile-first technology solution has enabled macro-level insights into education planning. The eVV application with 142,717 downloads is implemented across 24 districts in Jharkhand, covers 190,000 teachers and 15 million students in 50,000+ schools. Our EdTech suite has tasted offshore success, too, with the automation of the school mapping system in Ethiopia. With the right offline-online synergy, the system has completed the Census of over 35,000 schools to collect location coordinates and school-level administration data. Powered by GIS, the system maps credible information on potential new school sites to achieve equity, efficiency and efficacy in educational outcomes.
How's the Future Headed?
In India, the EdTech landscape is rife with promise and is a projected $10 billion opportunity with 37 million+ paid users by 2025. The future is expected to be driven by how technology is leveraged to deliver an immersive user experience. Apart from gamification, a prevailing trend, simulation of learning ambience using emerging technologies like Augmented Reality (AR) and Virtual Reality (VR), is a disruptor for the future.