Yoga, an art that connects body, soul & mind together, and helps one stay peaceful.
It is believed that consistent Yoga adds years to a life, and life to the years. Often hunched over in front of a computer screen, it's a busy world we all live in today. Working long hours, skipping meals, not keeping a check on the posture, and stress to meet deadlines, has been having a significant impact on the physical health of employers and employees alike.
Believe it or not, you don't have to get up before 4am, have a cold shower and practice yoga every day. To escape from the mundane lifestyle, all you need to do is rejuvenate your body, and mind once in a week. Gradually, you become more habituated to yoga every day in the morning. Everyone should respect their body, and be mindful of the work routine and health concerns.
Especially in a Corporate workplace, it becomes essentially vital for managers, employees, and working professionals to prevent burnout in the long run. With its numerous benefits, Yoga is increasingly finding its way into the workplace. Keeping all the factors in mind, we at CSM, also introduced our weekly Yoga sessions, conducted virtually on every Saturday & Sunday. Benefits of consistent Yoga & Meditation is key to better posture, reduced stress, pain free body and a calmer mind. We are extremely happy and proud to see our CSMers enthusiastically participating in each of our weekend sessions, without any fail.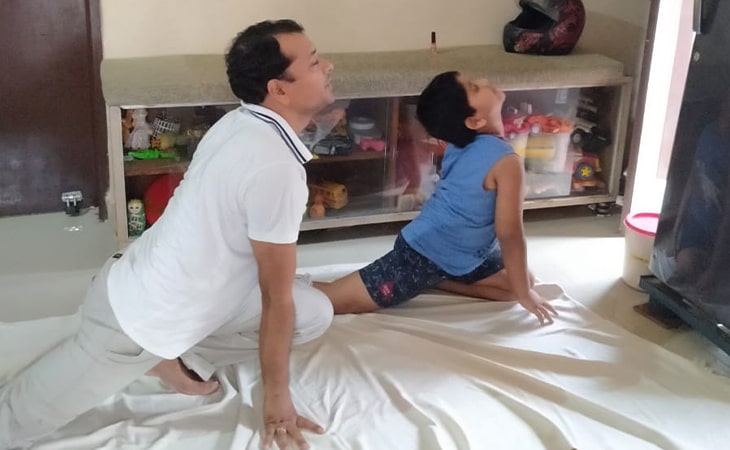 Here, at CSM, we believe that turning to yoga beats stress and adds up in enhancing enthusiasm and outputs. We have been successfully conducting "Online Yoga Session" to overlay the stress level, stiff muscles and health blues of young & old professionals.